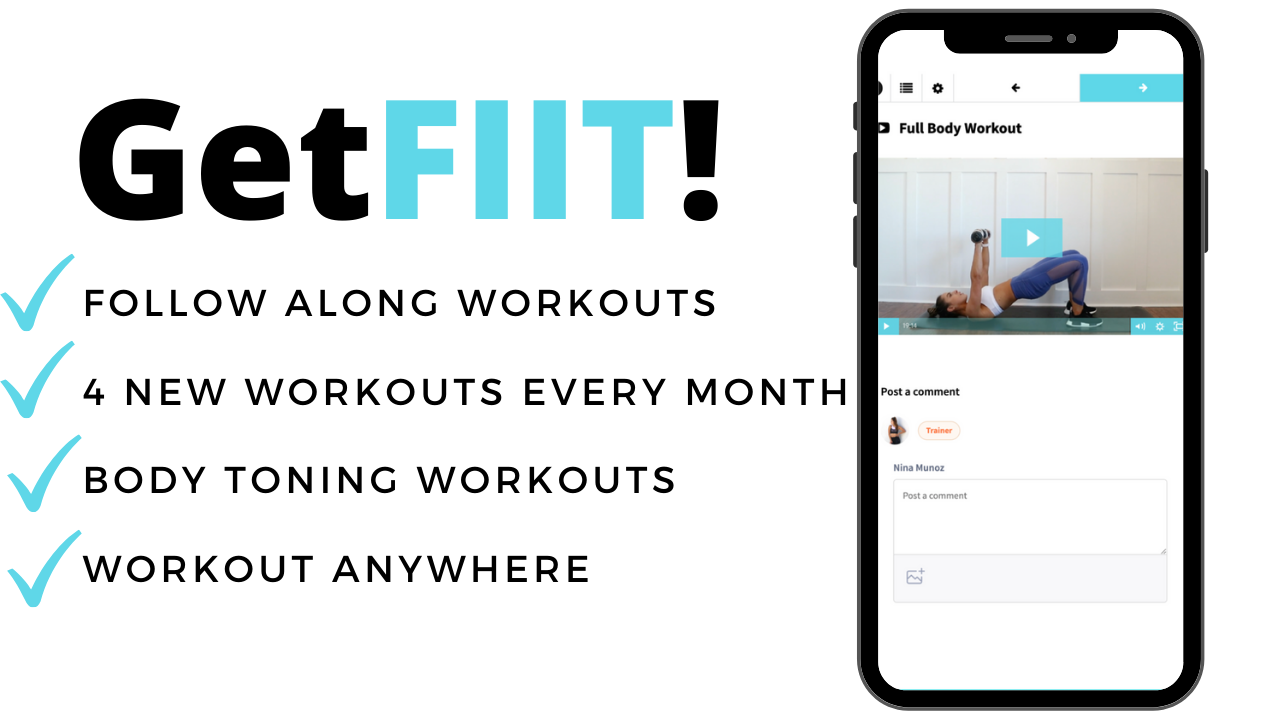 Workouts
Guides
Available in days
days after you enroll
Workout Schedule
Available in days
days after you enroll
STRETCHING
Available in days
days after you enroll

"I can't say enough good things about this membership and the workouts! I have never worked out this consistently for this long. The workouts are quick enough that they fit into my hectic schedule, but they pack a serious punch. I feel better about myself and my body overall and I am so proud of myself that I actually workout every day now. I've tried other things before, but I love how your workouts are easy to follow circuits and that I can just crank my music along with it and listen for the beeps for the next move. Your posts on the group and Instagram are also super helpful and keep me motivated to continue working out each day. Absolutely amazing!"
- Sarah

"First of all the work outs look easy but they are actually pretty challenging. Which is great because that's how you know your really working out your body, not only that they will leave you sweating
As a mom and my schedule can get pretty hectic. The workouts can be done at home which is amazing, for us moms that can't make it to the gym. The workouts can be done at home or in the Park. Personally, the workouts have helped me gain confidence to actually go back to the gym."
- Zia

"Starting a workout plan is never easy, sticking too it is even more difficult. What appears to be the problem with most work out plans is they are very time consuming and often times hard to keep up with. But that is definitely NOT the case with inFITspiration. I found it easy to follow along with, especially being new to working out on a daily basis. Nina gives step by step instructions on how to preform the moves so you know exactly what to expect when the workout starts. What's also nice about her modules is they do not take a lot of time to complete. Being a busy mom, I don't find it hard to get one of Nina's workout in while my baby is asleep.
NOW, of course the final question is, do you see results?! The answer is, HELL YES. You feel them just as much as you see them too. My boyfriend saw a change in my body within the first two weeks of me joining. My chest has lifted, my arms are more muscular, and my booty is stronger than ever. I'm loving the improvements Nina's workouts have provided. I have so much more self confidence, and don't feel I need to hide under my clothes anymore. I can't thank her enough for making such a scary task (I normally hate trying to accomplish) so easy and fun to want to do. I look forward to my workout sesh everyday! Thank you so much Nina and GetFIIT!"
- Alexa
Disclaimer:
By joining the membership program you are confirming that FIITlove is not liable for any injury. As always, please consult with a doctor before beginning any exercise regimen.